Last summer we were included in the Planet Future Documentary that features sustainability in the Okanagan. The Planet Future Foundation is a non-profit organization that develops activities, expeditions and trips to record educational content highlighting the importance of protecting the most sensitive parts of the planet from the climate crisis. 
You can view the part of the documentary that features Monte Creek Winery's sustainability efforts by clicking the video below:
It was such a pleasure to chat with Pancho Campo about the climate challenges and sustainability opportunities that are found in the interior of BC, especially the wine industry. As previously stated, our winemaking philosophy is to produce wines with minimal intervention. Our team works hard on regenerative agriculture, a practice that conserves and rehabilitates the ecosystem. We look at our farming and production methods holistically and even produce by-products from waste. Our operation looks at not only lessening the carbon footprint on-site but also challenges the status quo in our supply chain.
Participating in this documentary was an easy decision. The team is extremely passionate about sustainability and takes pride in being an advocate and educator. For us, this isn't a trend. Sustainability is one of the core values of our business. We have learned over the years, that even the smallest things can have a big impact.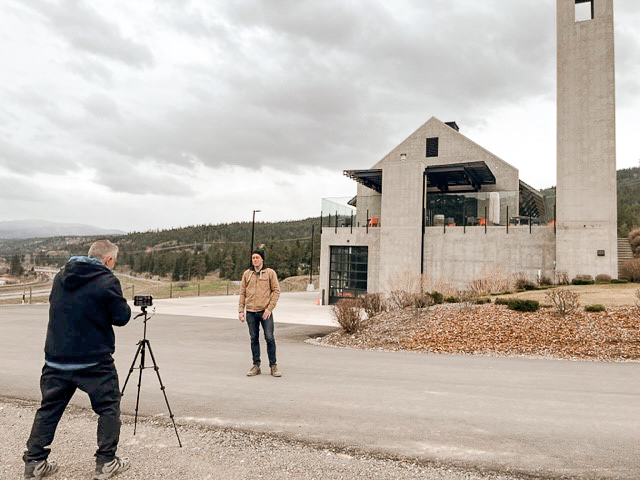 For example, we audit our waste produced annually. We discovered that a significant chunk of our waste was food scrapes that weren't suitable for our composting program. Now, we utilize Kune Kune pigs to divert these food scraps. Did you see the pigs in the documentary linked above? (Skip to the 16:30-minute mark to see them.)
The Planet Future documentary was first released at the 2022 Green Wine Future Conference which was held May 23-16, 2022. This conference featured speeches and panels that covered climate change, biodynamics, carbon footprint and renewable energy, to name a few.
If you would like to keep up to date on what is going on at the winery, make sure to sign up for our newsletter.